Not Paying
Lifetime 108 days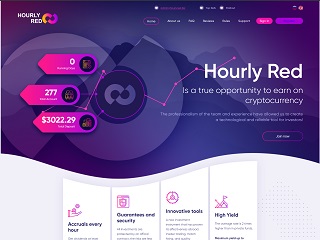 Forums:
DTM
|
CG
|
TGF
|
RC
|
DMT
|
MTW
|
Referral programm:
4%
Investment plans:
0.30% - 2% hourly forever, 3.05% - 4% hourly profit for 35 hours, 6% hourly for 24 hours, 15% hourly for 12 hours, 40% - 80% daily for 3 days, 35% hourly for 6 hours, 1000% after 5 days, vip hour plan: 200% after 1 hour
RCB OFFERS
Min
Max
%
First deposit
Reinvestment
RCB
Bonus
Member bonus
RCB
Bonus
Member bonus
---
RCB RULES
You must be our referral to request Referral Commission Back (RCB).
It's not allowed to request RCB for someone else.
RCB must be ordered within 48 hours after deposit.
You can deposit with one payment processor and request RCB from another.
Please Do NOT submit RCB request if you Re-invested from your account balance when there is no referral commission.
We pay RCB if we got the Referral Commission Paid.
We suggest you
Log in
into our site before request ref back.
All registered members will receive some additional bonus.
Every month top 10 investors will receive extra bonus from our monitor!
---
"HourlyRed.biz" RCB REQUESTS
| Date Time | Username | EPS | Wallet | Deposit | RCB | Status | Batch |
| --- | --- | --- | --- | --- | --- | --- | --- |
| 16.05.2019 13:38:30 | Di*** | Payeer | P80*** | 10 | 0.35 | Paid | 793025784 |
| 16.05.2019 08:46:26 | re*** | Perfect Money | U19*** | 10 | 0.20 | Declined | |
| 16.05.2019 05:30:26 | Al*** | Perfect Money | U18*** | 10 | 0.30 | Paid | 260876972 |
| 15.05.2019 20:46:56 | mo*** | Perfect Money | U17*** | 10 | 1.40 | Paid | 260809465 |
| 15.05.2019 17:07:22 | be*** | Perfect Money | U12*** | 10 | 1.11 | Paid | 260793335 |
| 15.05.2019 13:49:14 | wi*** | Perfect Money | U10*** | 10 | 1.40 | Paid | 260793330 |
| 15.05.2019 13:09:12 | Ye*** | Perfect Money | U61*** | 10 | 1.35 | Paid | 260723545 |
| 15.05.2019 10:30:50 | ke*** | Perfect Money | U10*** | 10 | 1.40 | Paid | 260705287 |
| 15.05.2019 08:04:33 | Xe*** | Perfect Money | U14*** | 20 | 1.17 | Paid | 260693341 |
| 15.05.2019 06:50:40 | mc*** | Perfect Money | U18*** | 18 | 2.43 | Paid | 260693331 |
| 15.05.2019 06:15:25 | la*** | Perfect Money | U77*** | 20 | 2.07 | Paid | 260693325 |
| 15.05.2019 06:09:13 | Di*** | Payeer | P80*** | 10 | 1.40 | Paid | 792300046 |
| 15.05.2019 00:27:19 | ga*** | Perfect Money | U20*** | 20 | 1.12 | Paid | 260642882 |
| 15.05.2019 00:00:50 | La*** | Perfect Money | U73*** | 10 | 1.16 | Paid | 260642878 |
| 14.05.2019 14:01:29 | in*** | Perfect Money | U17*** | 20 | 2.02 | Paid | 260548028 |
| 14.05.2019 09:23:35 | ev*** | Perfect Money | U10*** | 10 | 1.40 | Paid | 260497877 |
| 14.05.2019 06:24:18 | kr*** | Perfect Money | U17*** | 7.56 | 1.07 | Paid | 260492120 |
| 14.05.2019 03:09:12 | Xe*** | Perfect Money | U14*** | 20 | 1.17 | Paid | 260492118 |
| 13.05.2019 22:56:08 | be*** | Perfect Money | U12*** | 8 | 0.96 | Paid | 260492110 |
| 13.05.2019 15:31:01 | ho*** | Perfect Money | U63*** | 10 | 0.45 | Paid | 260382312 |
| 13.05.2019 06:03:11 | Xe*** | Perfect Money | U14*** | 20 | 0.85 | Paid | 260350418 |
| 12.05.2019 16:18:04 | bo*** | Perfect Money | U19*** | 15 | 0.60 | Paid | 260283986 |
| 12.05.2019 07:38:06 | Xe*** | Perfect Money | U14*** | 20 | 0.85 | Paid | 260219229 |
| 12.05.2019 03:22:29 | hy*** | Perfect Money | U99*** | 2 | 0.13 | Paid | 260219226 |
| 12.05.2019 03:19:57 | hy*** | Perfect Money | U99*** | 1 | 0.09 | Paid | 260219223 |
| 11.05.2019 22:02:20 | Al*** | Perfect Money | U18*** | 10 | 1.30 | Paid | 260163894 |
| 11.05.2019 21:04:41 | vl*** | Perfect Money | U17*** | 10 | 1.30 | Paid | 260158933 |
| 11.05.2019 17:27:24 | el*** | Perfect Money | U32*** | 35 | 3.30 | Paid | 260139571 |
| 11.05.2019 16:28:18 | hy*** | Perfect Money | U99*** | 1 | 0.56 | Paid | 260139566 |
| 11.05.2019 16:07:47 | hy*** | Perfect Money | U99*** | 1 | 0.56 | Paid | 260130224 |
| 11.05.2019 15:06:36 | hy*** | Perfect Money | U99*** | 5 | 1.40 | Paid | 260127318 |
| 11.05.2019 13:54:17 | be*** | Perfect Money | U12*** | 5 | 1.40 | Paid | 260116226 |
| 11.05.2019 13:22:48 | os*** | Perfect Money | U16*** | 5 | 1.40 | Paid | 260110618 |
| 11.05.2019 11:15:02 | ab*** | Perfect Money | U13*** | 10 | 1.80 | Paid | 260097767 |
| 11.05.2019 09:21:52 | ma*** | Perfect Money | U56*** | 20 | 2.10 | Paid | 260097758 |
| 11.05.2019 07:45:21 | Xe*** | Perfect Money | U14*** | 20 | 2.60 | Paid | 260097749 |
| 11.05.2019 06:31:49 | ga*** | Perfect Money | U20*** | 20 | 1.20 | Paid | 260097735 |
| 11.05.2019 00:40:06 | Ev*** | Perfect Money | U18*** | 10 | 1.80 | Paid | 260046061 |
| 10.05.2019 22:34:33 | sh*** | Perfect Money | U18*** | 5 | 1.40 | Paid | 260039186 |
| 10.05.2019 21:49:34 | ga*** | Perfect Money | U20*** | 20 | 1.20 | Paid | 260034704 |
| 10.05.2019 20:50:43 | vi*** | Perfect Money | U14*** | 20 | 2.60 | Paid | 260029328 |
| 10.05.2019 18:11:47 | am*** | Perfect Money | U12*** | 10 | 1.30 | Paid | 260008130 |
| 10.05.2019 16:59:35 | Tr*** | Perfect Money | U17*** | 10 | 1.30 | Paid | 259992285 |
| 10.05.2019 10:43:45 | La*** | Perfect Money | U73*** | 10 | 1.80 | Paid | 259944507 |
| 10.05.2019 07:45:31 | bo*** | Perfect Money | U18*** | 10 | 1.30 | Paid | 259943380 |
| 10.05.2019 03:39:11 | ga*** | Perfect Money | U20*** | 45 | 4.10 | Paid | 259886253 |
| 09.05.2019 20:27:45 | ar*** | Perfect Money | U17*** | 10 | 1.30 | Paid | 259860951 |